Celebrating the Vintage: It's Senior Equine Week at Draper Therapies!
Becky Shipps
Aged, senior, old, vintage, elderly, tried and true, ol' faithful – no matter what you call them, this week we're celebrating our equine friends who might be a little past their prime but have lots left to give their humans. It's Senior Week at Draper Therapies!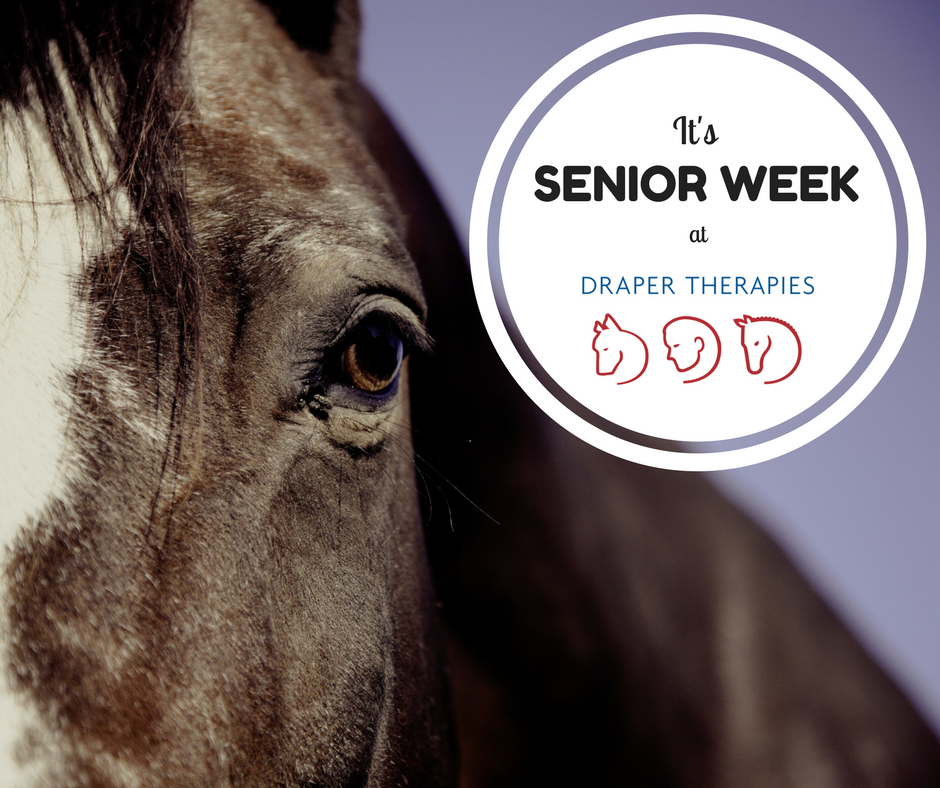 May 28th through June 5th, check out our Facebook page all week for senior horse care tips and tricks, must have products, and a contest! (HINT: snap a picture of your senior so you're ready to enter!)
We're also happy to offer a special "senior discount" for the week – 10% off your total purchase and Free Shipping with coupon code "SUPERSENIORS" (valid 5/28-6/5).