We're Supporting Small, American Business.
Becky Shipps
Draper Therapies is proudly made in the USA… but what exactly does that mean?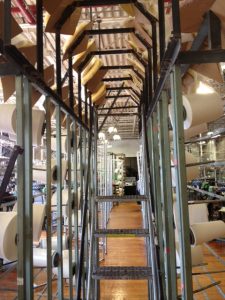 Draper Therapies is just a small part of the Draper Knitting Company, a 160 year old textile company in Canton, MA. Draper Knitting makes the fabric that goes into the Draper Therapies products, which is pretty cool for a couple reasons. First and foremost, because our office is in the same location as the machines where "the magic happens" (i.e. Celliant fabric is made) we can keep a very close eye on the quality of the raw materials. We know exactly what's in the fabric and how it's constructed. Also, if we're working on a new project and can't find a material that will work, we have fabric designers and engineers who can take a description in layman's terms and translate it into exactly what we're looking for.
We keep everything as close to home as possible.
With the exception of t-shirts and joint supports, the Draper Body Therapy products are made right here in the small cut and sew department of Draper Knitting Co. That's the other cool part about having the office so close to the production location—if someone has an idea for a new product, we can create a prototype ourselves! The designers also have the benefit of being able to walk out on the production floor and meet with the sewers are actively creating the product.
So where do the joint supports and t-shirts come from?
Our joint supports are knitted by a company called Achieve 02. Although their knitting mill is in North Carolina, their main office is in Beverly, MA so it's very easy for us to work on projects together. The Draper Therapies t-shirts are made out of fabric made at Draper Knitting Co and then are cut and sewn at a facility called Ragged Mountain Equipment Co., in New Hampshire (also within a couple hours drive from the Draper Therapies office).
And what about the equine products?
Some of our equine products (and the dog coats and wraps) are cut and sewn at Saratoga Horseworks, located in Amsterdam, NY. With over 30 years experience, the staff at Saratoga has been helping Draper Therapies bring out equine product ideas to life. Our No-Bow wraps are produced by Wilkers Custom Horse Products in Franklin, TN. Like us, both operations are fairly small, but also mighty! Because of their smaller size, their quality control and attention to detail is exceptional—just the way we like it.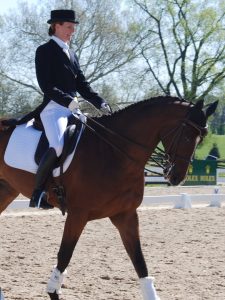 Being "Made is the USA" and produced locally just makes sense to us.
From a practical standpoint, making our own fabric and having all our manufacturers close by means we can closely monitor production to make sure we're producing the best and highest-quality products that we can. By keeping production right here in the U.S. and with small local businesses, we're supporting our own economy… And that's something we feel good about. That's why we're PROUDLY made in the USA.
Updated February 2022