We're Taking Socks Off the "Lame Gift" List
Becky Shipps
Foot discomfort is the great equalizer. Although we assume that athletes are more likely to become injured, there are many conditions that can develop without engaging in athletic activity. Anyone can sprain an ankle, develop plantar fasciitis, suffer from neuropathy, or simply get sore feet from standing too long. Rich, poor, old, young, good health or poor health, sore feet can happen to anyone!
That's why Celliant® socks just make sense. Celliant can help your feet feel more comfortable and help speed up their recovery. The best part is you don't have to do anything special with them – just wear them how you would wear a normal pair of socks. To the gym, to work, around the house, or to sleep in, Celliant socks will work with your body to recycle your energy. A product that helps a universal/common issue + a product everyone can use = the perfect gift!
Draper T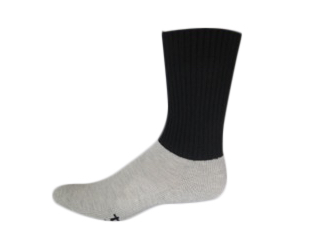 herapies currently offers two types of Celliant socks: Walking and Active. The Walking Socks come up to the mid calf and have a lovely squishy foot. The leg of the sock is non binding so they will not cut off circulation. They are available in two colors (natural and black) and two sizes (medium and large). These socks are great to wear with boots, on chilly days, at night, or during daily activities.
The Active Socks are designed to come to the ankle and have the same great bottom as the walking socks (plenty of padding!). They come in sizes medium and large and are a natural color. The Active Socks are perfect for runners, gym-goers, or anyone looking for a shorter sock.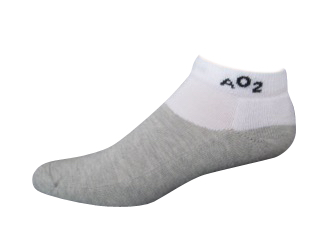 Both types of socks make fantastic gifts for just about anyone, but especially athletes, folks with specific foot problems, and folks who spend most of their day on their feet. Their also reasonably priced ($18-20/pair but if you buy in quantities of three you can save 10%). You can give the most practical gift that they'll love without breaking the bank – it's a win-win!
*The FDA has determined that Celliant products are medical devices as defined in section 201(h) of
the Federal Food, Drug and Cosmetic Act and are general wellness products.*