Becky's Mother's Day Must-Haves
Becky Shipps
Howdy!
Human moms, dog moms, horse moms, cat moms…. Everyone has moms in their life. Mother's Day day will be here before you know it and if you're anything like me, you usually wait until the last minute to get something special for the moms in your life. Let's not do that this year… gifts chosen in a panicked oh-my-goodness-I-need-a-gift-NOW state of mind are rarely awesome. So ditch the panic gift, plan ahead, and give mom something she will love.
These are easily the best coffee mugs on earth – I can't live without at least two (one for the car and one for the office… because I'm spoiled like that). They keep hot things hot and cold things cold all day which makes them perfect for a mom on the go. They're reasonably priced and you can find them at a whole bunch of chain stores (Ace Hardware, Bass Pro Shops, Cabella's, etc) so if you do wait until the last minute, you might be able to snag one in time.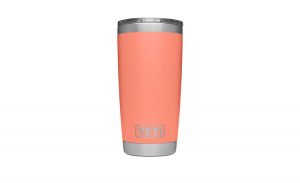 If you haven't checked out our Draped in Health Blankets yet, you really need to. They're colorful, soft, made with Celliant® AND 50% of the proceeds go to benefit Beastly Rescue. These blankets are PERFECT for dog moms of any kind – they get a blanket that they can snuggle up with and feel good knowing that their blanket helped a homeless dog start a brand new life. Heck, maybe the dog mom you're buying for will even let her beloved pooch sleep on the blanket too! I always sleep with mine around my head an shoulders as I'm a chronic migraine sufferer and I can honestly say it makes a world of difference for me!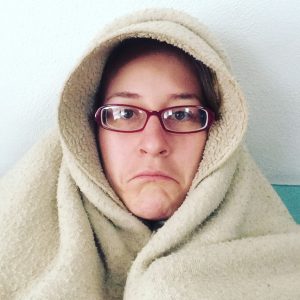 Got a horse mom who is also a chocoholic? Dark Horse Chocolates has just the thing! They have a variety of gift boxes and types of chocolate (milk and dark) so you can pick just the right combination for your choco-crazed horse lover. The Peanut Butter Ponies are my favorite! They're a tasty combination of peanut butter in milk chocolate. You will find this pony packaged in its own "box stall" depicting his Corgi and Jack Russell buddies – too cute!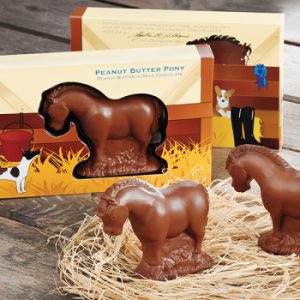 Do you have a fashionista mom to buy for? Is she also horsey? If you answered yes to either of those questions, a ManeJane belt just might be the perfect gift for her! They're reversible, have a gorgeous stirrup buckle, and you can put the buckle on any of the straps so she can change up the style whenever she wants! While you're perusing the ManeJane site, check out the spur straps, too!

Those are my top four Mother's Day Picks for this year (although I'd be happy to accept any of those gifts at any time, just saying!). Remember, the last three items on the list have to be ordered ahead of time, so don't be like me and procrastinate!
Oh, and in case you were wondering – my mom is getting a couple pairs of Walking Socks this year (don't tell her). Boring, yes I know, but she recently had foot surgery and we want to get her back on her feet ASAP!