Tradition, Darn it! Sometimes Natural Isn't Always Better in Equestrian Textiles
Becky Shipps
Equestrian textiles have been stuck in the 1800's.
The market is
slowly
starting to embrace new man made fabrics, but for the longest time if it wasn't a natural material it didn't belong on horse or rider
. The main reason? Tradition, darn it!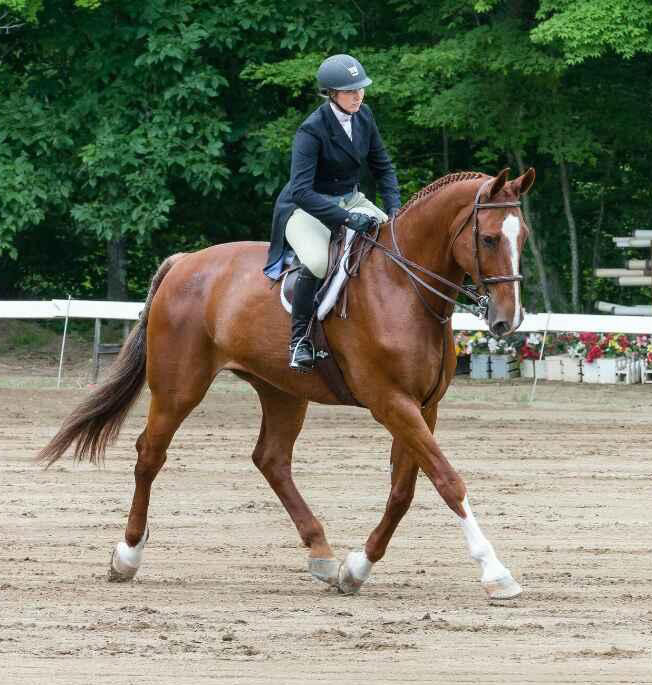 But the way it's always been done isn't always the best way. 
And sometimes natural isn't always better when it comes to performance garments.
Ask any runner why they don't run in cotton and they'll tell you – once cotton gets wet, it stays wet, which can be uncomfortable in warmer weather and dangerous in cold weather
. Your skin is also more likely to chafe if you're wearing cotton – feet are especially prone to blisters and chafing when wearing cotton socks. So all those cotton saddle pads you've been using… might not be such a great idea. 
Not to worry, not all natural fibers are bad. Wool, for example, has anti-microbial properties and helps with temperature regulation. In fact, natural fibers blended with smart fibers provide the best of both worlds.
Draper Therapies makes several items composed of both natural and smart fibers. The one that's making the biggest splash are the saddle pads. The underside of each pad has a Celliant®/Wool blend – wool for wicking and softness, Celliant for a temporary increase in local blood flow and better endurance. They're the perfect pads for sensitive horses, horses with saddle rubs, or cold/sore backed horses. They're also easy to clean (a good stiff brush on the inside between washings is all they need) and are ridiculously durable.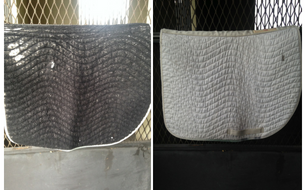 If you're ready to ditch the scratchy old saddle pads made of outdated materials, be on the lookout for products that use smart performance textiles
. They'll make you (and your horse) much more comfortable!
Shop Draper Saddle Pads here.