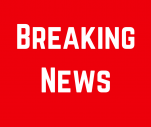 Draper Therapies Happy to Announce US FDA has Determined Celliant® Products are Medical Devices and General Wellness Products
July 27, 2017, Canton, MA – Draper Therapies is thrilled to announce that the United States Food and Drug Administration has determined that products containing  Celliant® meet the criteria for medical devices and general wellness products and will be categorized as such. All of Draper Therapies' products contain Celliant, a smart fiber clinically proven to:
Increase Energy – this energy penetrates into the muscle and tissue to promote a temporary increase in
local blood flow
Better/More Endurance
Faster/Quicker Recovery
Enhance/Increase Performance
Increase/Enhance/More Speed
Improve/Increase Strength
Increase/More Stamina
Recycled human energy
Promote restful sleep
Help increase comfort and promotes restful sleep
After eleven years of producing and working with Celliant fabrics, Kristin Draper, president of Draper Therapies isn't surprised. "When I was first introduced to Celliant® I was a skeptic too," says Kristin, "but after seeing the remarkable way it reduced inflammation on myself and my family, we knew this was a winner.   We have been working with Seth (of Hologenix LLC, the company responsible for inventing Celliant) since the beginning and made fabrics, then equestrian products, which lead to dog and human products.   It continues to amaze me – the very human testimonials about how products made with Celliant are making lives better."
Celliant products will be regulated as both medical devices as defined in section 201(h) of the Federal Food, Drug and Cosmetic Act ("Act"), and are also as "general wellness products." The FDA has defined a general wellness product as one that has (1) an intended use that relates to maintaining or encouraging a general state of health or a healthy activity, or (2) an intended use that relates the role of a healthy lifestyle with helping to reduce the risk or impact of certain chronic diseases or conditions and where it is well understood and accepted that healthy lifestyle choices may play an important role in health outcomes for the disease or condition.
"Our customers and anyone who has used Celliant knows that it works, but this just lends credence to our experience," says Draper Therapies product manager Becky Shipps. "I think that FDA determination is incredibly important because it will encourage folks to try our products and generate interest in responsive textiles in general. I am excited for the future of both Draper Therapies and Celliant!"
To shop the Draper Therapies product line, click here.
To read more about Celliant, click here.