Thank you, Sunny Hale
Becky Shipps
The Draper Therapies team was saddened to learn of Sunny Hale's passing yesterday. Sunny was an incredible woman and extraordinary polo player – she was the first woman to win the US Open Polo Championships and the first female professional player to win the US Open Polo Championships. Sunny competed in Polo Tournaments in 11 countries, including the First Women's International Polo Tournament Dubai UAE.
Not surprisingly, had also been named Polo Magazine's Woman Player of the Year a remarkable 7 times! Sunny is also the founder of the American Polo Horse Association, a website where players and owners can collect, preserve and record  polo horses' pedigrees.
Sunny is an inspiration to people all over the world with her unique story of success and acceptance at the top of a male dominated profession. She is widely recognized among her peers both male and female, as the most accomplished and well respected female Polo player in the world. What sets her apart from the pack, are her achievements at the top of what has traditionally been a male dominated sport and the fact that she was hired to play by the best male players in the world for over 20 polo seasons, as a professional among them.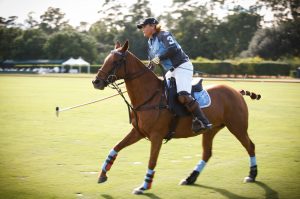 Draper Therapies is grateful to Sunny for all her help and guidance as one of the first members of our Advisory Board. Kristin Draper, president of Draper Therapies says "I feel fortunate to have worked with Sunny getting our Draper Therapies business off the ground, she was a wealth of knowledge and so gracious to share her vast experience and insights with us.  I consider it a privilege to have known her."
To read more about Sunny, visit her website.
To read the article in Sunny Hale written by the New York Times, click here.