Rolex Entries – Returning Contenders and a Rookie!
draper_admin
We're really REALLY excited for the Rolex Kentucky 3 Day Event (RK3DE) this year! Not only do we have seasoned professionals Selena O'Hanlon and Bunnie Sexton attending, but this will also be long-time advisory board member Madeline Backus's Rolex debut!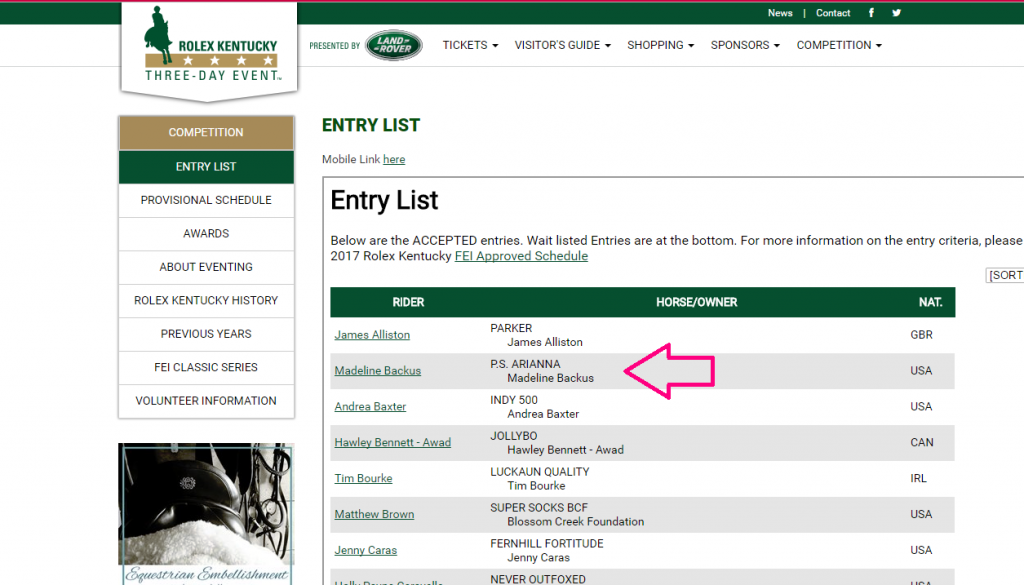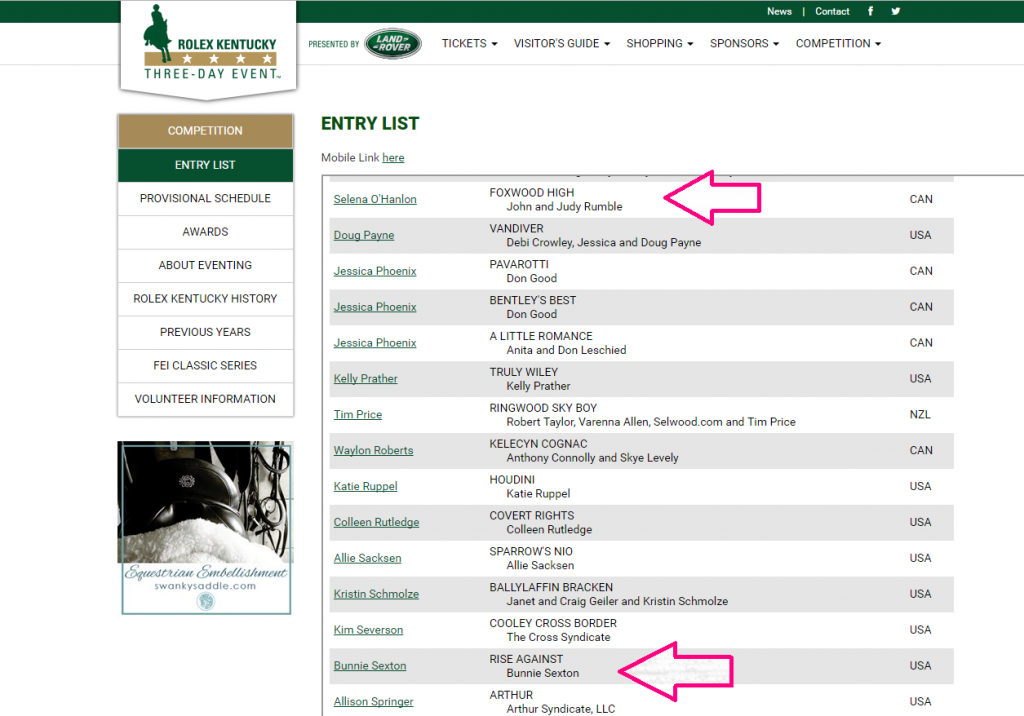 The competition is a little over a month away, but our riders are already working hard to prepare themselves. We can't wait to see all of them on April 27th!
To read more about Selena and Madeline, click here.
To read more about Bunnie, click here.