New Navy Saddle Pads from Draper Therapies
Becky Shipps
We decided to change up our the color of our saddle pads with navy… and we're completely obsessed. Soft and neutral, navy goes with everything – greys, bays, chestnuts, and everything in between.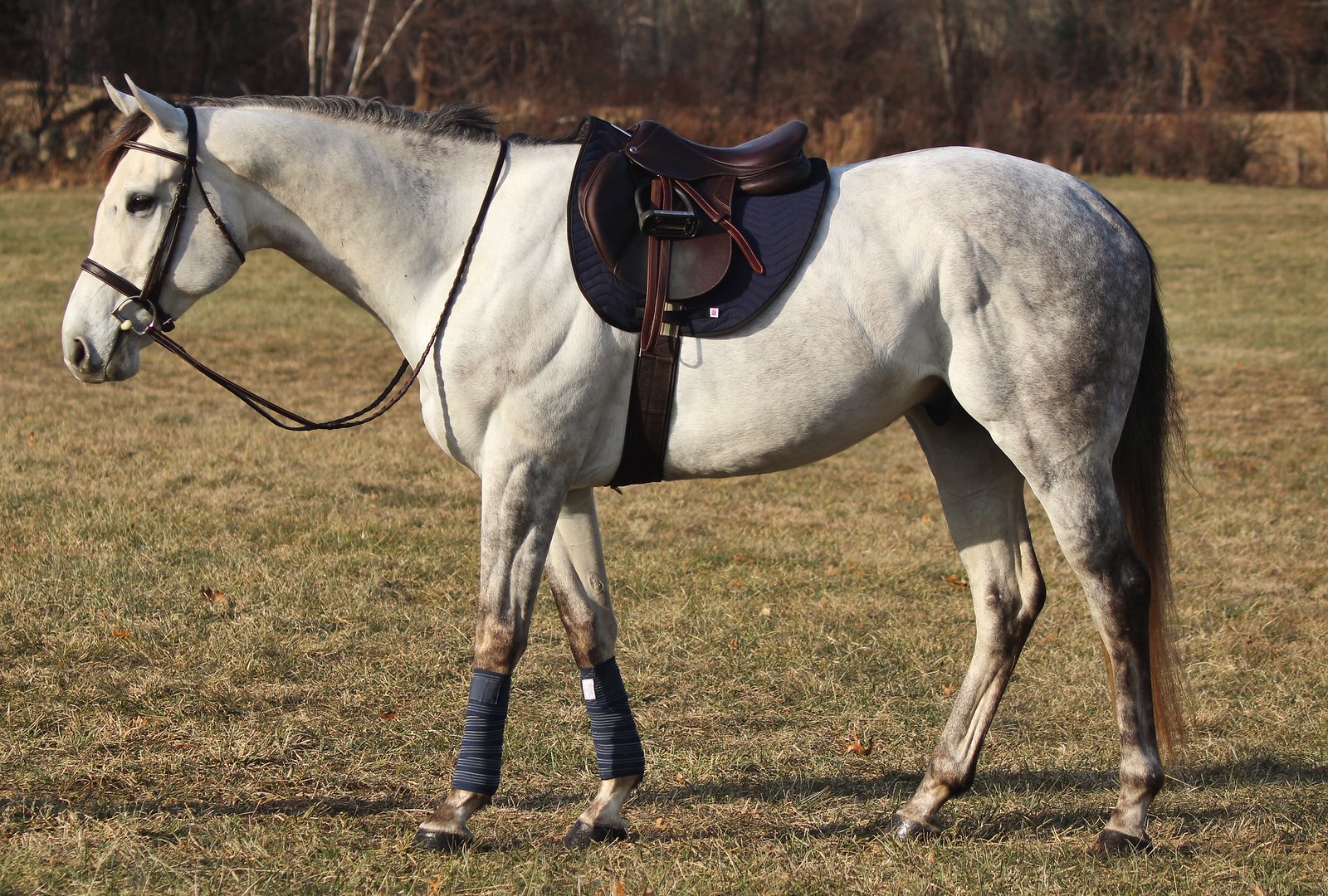 A classic and elegant look combined with Celliant® technology make Draper Equine Therapy® Saddle Pads the perfect choice for sensitive and hard working backs. With Jumper, Dressage, and All Purpose styles, there's a Draper pad to suit every performance horse.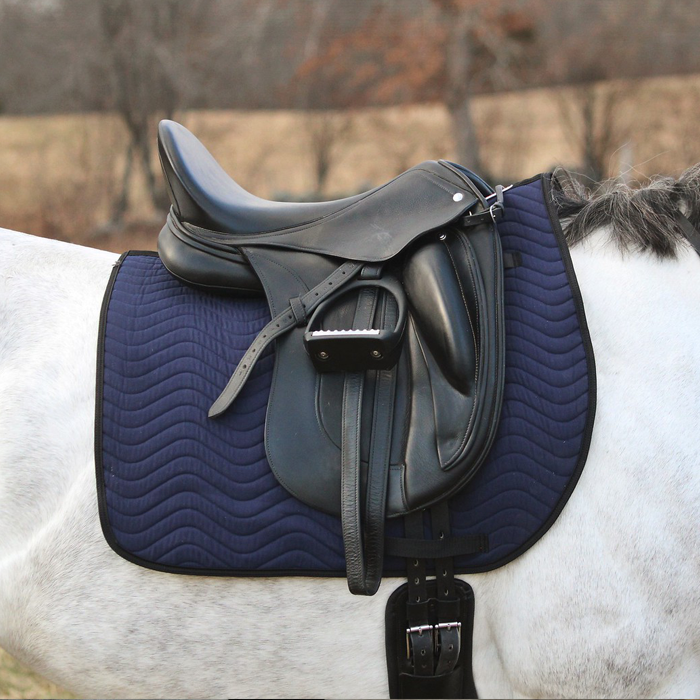 Whether your horse is young (like our 4 year old OTTB rescue model, Default Rate aka "Saint") or aged, our pads can help keep his back comfortable during your rides.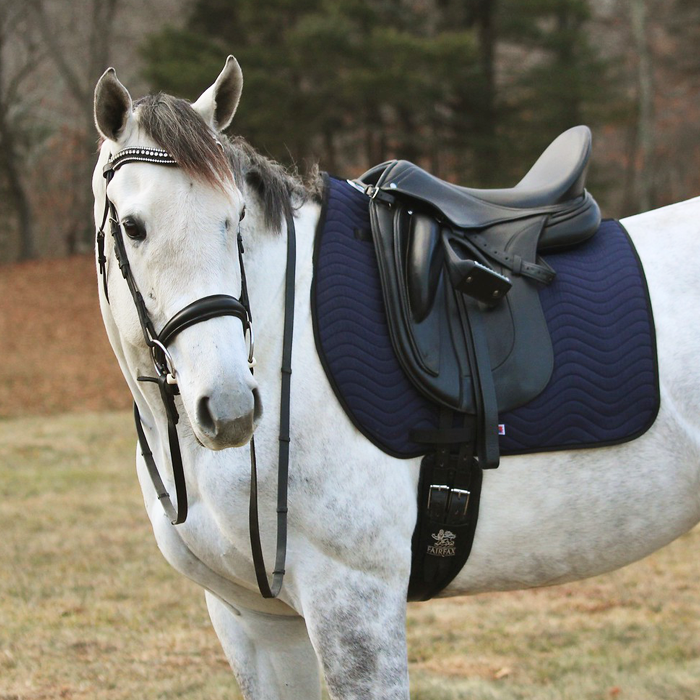 All Draper saddle pads are made with Celliant® technology. They help increase energy, endurance, and performance by providing a temporary increase in local circulation to your horse's back.
Products containing Celliant have no adverse effects as they work directly with the body. All Draper Therapies products are safe to use continually and without build up times.
The FDA has determined that Celliant products are medical devices as defined in section 201(h) of the Federal Food, Drug and Cosmetic Act and are general wellness products. As such, products containing Celliant:
Increase Energy – This energy penetrates the muscle and tissue to promote a temporary increase in local blood flow
Better Endurance
Faster/Quicker Recovery
Enhanced/Increased Performance
Increase/Enhance Speed
Improve/Increase Strength
Increase Stamina
Helps increase comfort and promotes restful sleep
For more information on Celliant, click here.
To learn more about our saddle pads, click here.